Just helped open an exhibition of the 'Home' photographic series shot by Paul Dunn. Each of the pictures stretching into the distance shows another remarkable disability advocate from Melbourne in their safe space; in their home.
A project of AMIDA – Action for More Independence and Dignity in Accommodation, 'Opening Doors' focussed upon Renting for All highlighting the many struggles faced by those disabled by our society especially when it comes to the housing market.
The laneway is a nondescript addition to the Metro Tunnel works that have taken over the city of Melbourne during 'these times'. I included a map showing where it is – on the right side just before the Victoria St intersection heading out of the city along Swanston St.
I think it will be up for a couple of months so take a look when next you are in the area.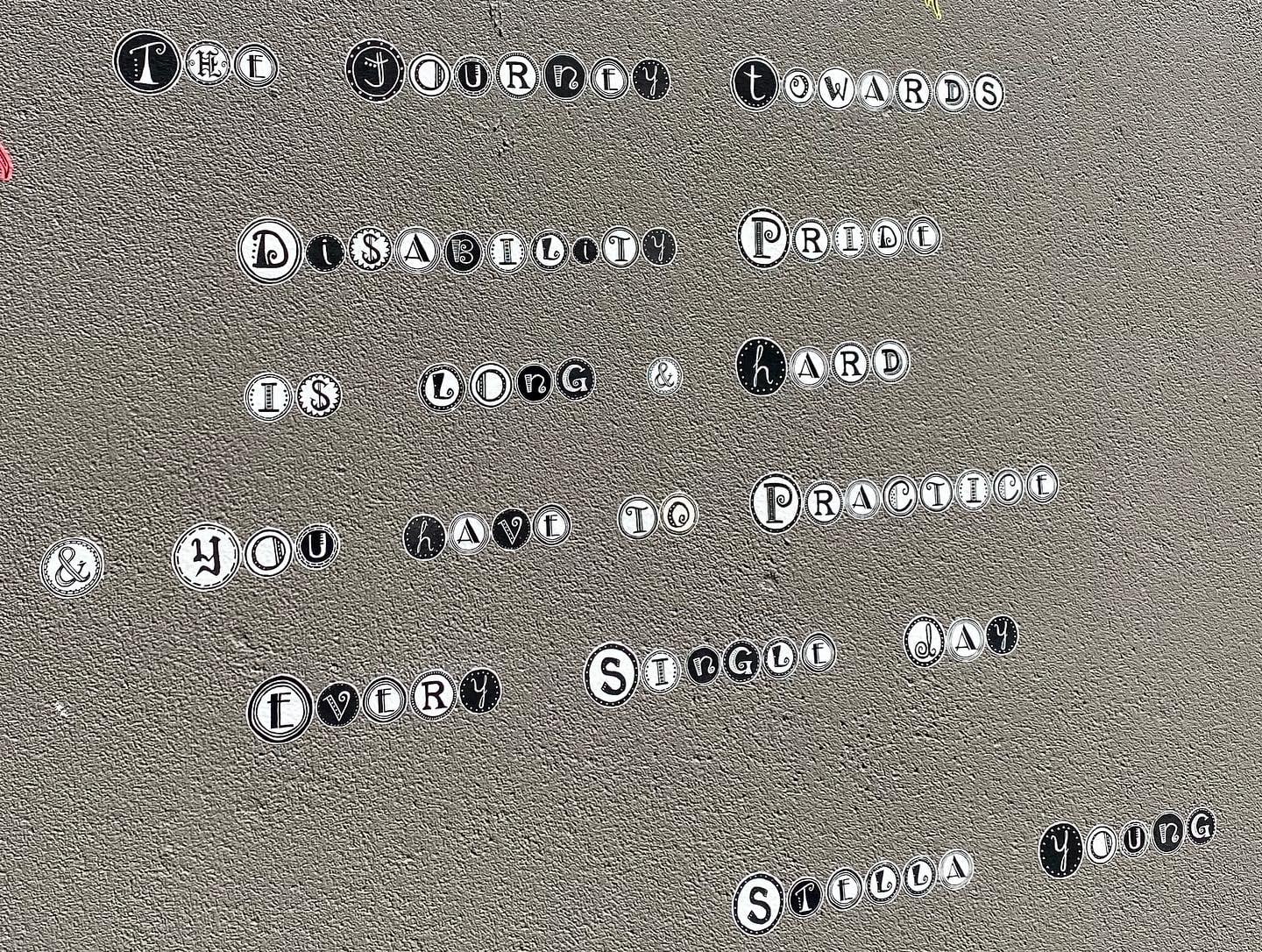 The quotation shown is from Larissa MacFarlane's street installation on Royal Lane off Bourke St. It is from the eternal Stella Young and reads –
"The journey towards disability pride is long and hard and you have to practice every single day"
Onwards.
What does the concept of 'home' mean for you?
Is it a building?
Is it an emotion? A sense?
Is it a space or is it your place?
Your definition of Home will change.
As surely as the tides of life rise and fall so, too, will the shape of your safe space transform. A physical home may range from a manor on a hill or a piece of cardboard in a sheltered place away from the wind, yet the metaphorical sense of home stays constant.
Home, for me, is a womb. Giving the foundation for growth, for evolution, Home is the direction I face for comfort; for safety.
Acquiring a disability half my lifetime ago also meant I acquired a new respect for the place in which I spent the majority of my time.
Once Home for me was a means to an end however it came to be the end in which I found meaning. When in this space I could feel my edges unfurl themselves in order to breathe full breaths of possibility. It was here I allowed mySelf to acquire the capital 'S'. It is here I found ownership.
My Self switched the spotlight of attention from the outside world to that of the inner. And so, my second life gained a foothold from which to begin the climb to the peak experience of wholeness.
My physical home has changed many times in this new estimation of my 'life' however the sense of softness has remained. It is where I land to gain compassion for me, to me. (Tough job!)
In this sense, the importance of Home is highlighted. Where else can we be so fully ourselves? Where else can we go for the chance to own the totality of who we are with no fear?
Here we face the internal mirror and, with a smile or a frown, do the work to be who we want to be in this world.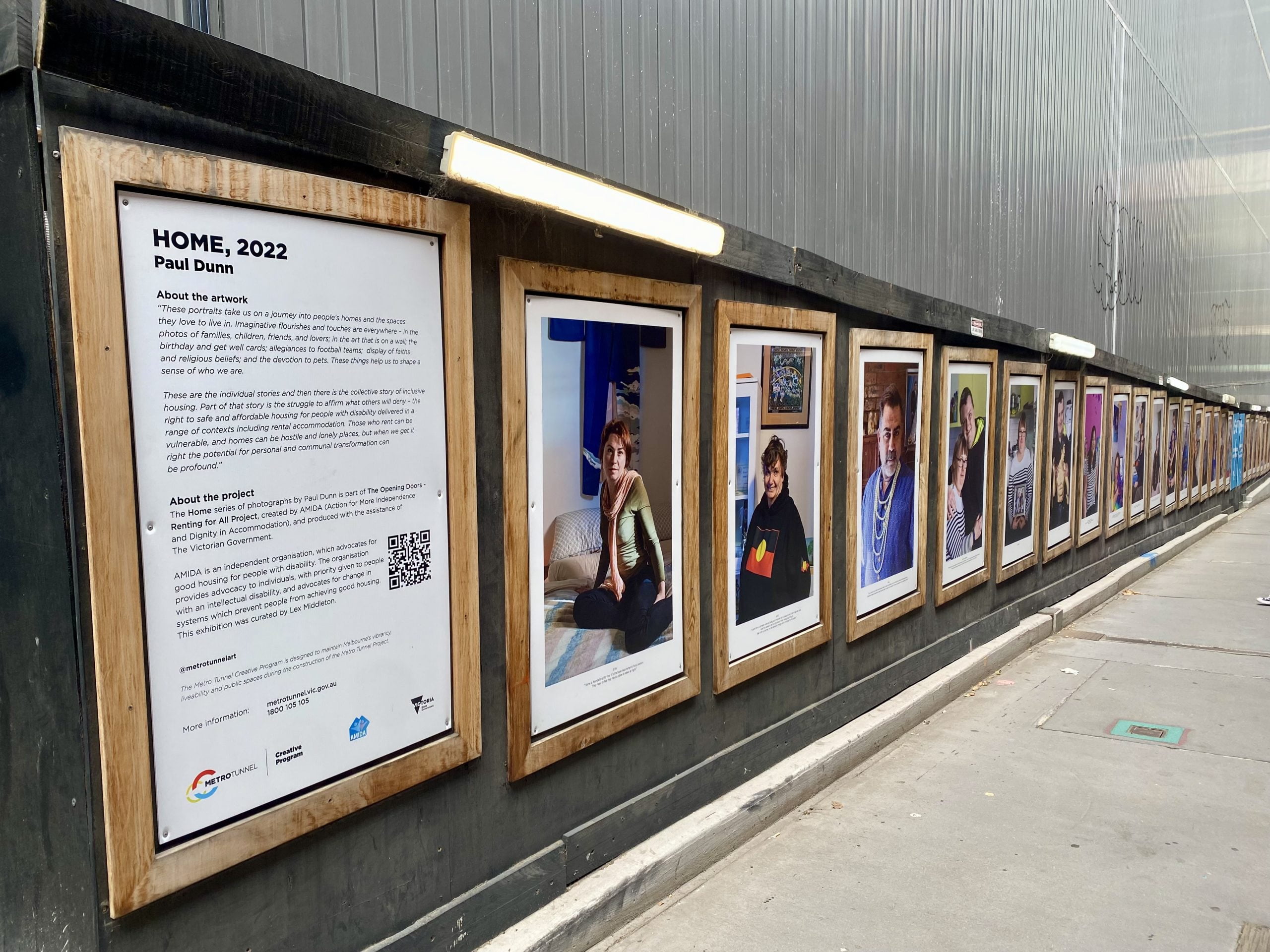 Some of us must share this space with others; family, housemates, support workers; each of these brings more levels to our experience of residence. Through preference or necessity the need to consider and accommodate others lends a separation in the psyche, in the mind. And yet Home is where we go to be with the Self.
Keeping a home is of utmost import. The meaning we give to this process is that of worth, of the value it gives to rest. Our community gives many options for a place to lay one's head. You may be aware of ways to find your place that differ from the norm however the most meaningful effort is discovering one where you can land after.
For many this 'choice' is made for us. It is important to remain aware of differing needs in differing lives. Perhaps it lies within your capability to create the opening for someone else to find their home and a more meaningful effort is little known. Remember your power to transform not only your reality but that of other's.
In finding our Self in the absence of home we are faced with our shared mortality. We see the edges of our beingness in sharp relief and are called to find support. Here our senses cry out to find anchor.
Perhaps, in the end, this is what all this is about. Home reminds us of our shared need to belong somewhere that brings comfort, that brings peace. Here I am in danger of sounding trite however the sentiment rings truly –
Home is where our Hearts are.
And as Paul, the subject of the third picture down the corridor says – 'Everyone needs somewhere where they feel safe. Everyone needs sanctuary.'
Visit openingdoors.net.au