Healthy eating is not about strict limitations, becoming ultra-thin or depriving yourself of the foods you love. Rather, it's about feeling great, having more energy with the ability to stay focussed, stabilizing your mood and improving your outlook too.
Sound good? It is!
What's more it's simple. Just make the choice to prioritise your Self.
By supplying your body with the right nutrients, you set yourself up for better functioning throughout your day.
This does not mean everything needs to change but shifting to a diet that gives your body and brain what it needs can make a huge difference. You don't need to be perfect and you don't have to completely get rid of the foods you enjoy.
By taking it all in bite sized chunks, you can make any change without necessarily overloading yourself – like adding a salad to your diet once a day – as this becomes a habit , you can begin to add more healthy choices.
Prepare more of your own meals
If you can, this will help you take charge of what you are eating and be able to monitor what exactly goes in to your food.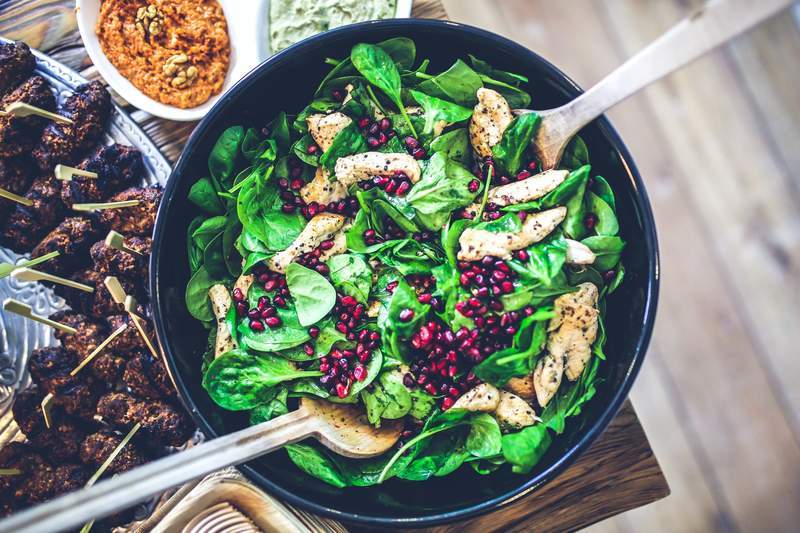 Make the right changes
When cutting back on unhealthy foods in your diet, it's important to replace them with healthy alternatives. Replacing dangerous fats with healthy fats (such as switching fried fish for grilled fish) will make a positive difference to your health and functioning. Be smart about this though! Switching animal fats for refined carbohydrates (like switching your bacon for a sweet muffin) won't succeed in any difference.
Simplify
Instead of being overly concerned with counting calories, think of your diet in terms of colour, variety, and freshness. Focus on avoiding packaged and processed foods and opting for more fresh ingredients.
Read the labels
It's important to be aware of what's in your food as manufacturers often hide large amounts of sugar or unhealthy fats in packaged food, even food claiming to be healthy. (I tend to stay away from foods that have lots of number combinations listed in their ingredients)
Focus on how you feel after eating
This will help foster healthy new habits and tastes. The more healthy food you eat, the better you'll feel after a meal. The more junk food you eat, the more likely you are to feel uncomfortable, nauseous, or drained of energy.
Drink plenty of water
Water helps flush our systems of waste products and toxins, yet many people go through life dehydrated—causing tiredness, low energy, and headaches. It's common to mistake thirst for hunger, so staying well hydrated will also help you make healthier food choices.