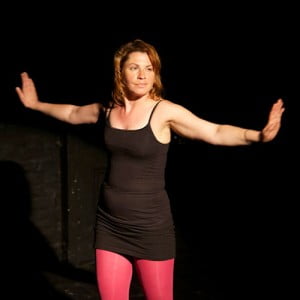 Fierce and Fabulous is a dedication to the lives and achievements of extraordinary women who are changing the world.
This is a story of 15 inspirational women, including AAV Pathways artist and Lesley Hall Scholarship Coordinator Eva Sifis.
These women add value to the lives of others; they play a bigger game and work smart. They are experts in their fields and Nkandu Beltz finds out why they do what they do and the change they are creating. This book is aimed to inspire thousands of people and women around the world to live enriched lives and achieve your goals and dreams.
Fierce & Fabulous is about what it means to be a woman in business, as a woman, to inspire other women dealing with what women are feeling but no one is talking about, the real issues. This book will connect with business people around the globe to help assist the understanding of the potential women can add to any business dynamic.
Purchase a copy of Fierce and Fabulous

Header image: Eva Sifis performs Embryonic Butterfly at La Mama. Photo by Dorine Blaise.
Story from Arts Access Victoria